News & Findings
News & Findings
Study Findings
AHS research has led to more than more than 175 papers in the peer reviewed scientific literature. Findings are shared with participants and agricultural organizations through Newsletters and Study Updates. Research has focused on cancer in applicators, spouses, and children; reproductive health; respiratory health; neurological symptoms and disease; diabetes; thyroid disease; rheumatoid arthritis and other autoimmune diseases; injury; and mortality among other topics. Increasingly research in the cohort has included incorporation of biomarkers of exposure or effect and includes studies of gene-pesticide interactions in relation to disease risk. Some recent observations include:
Farmers have lower rates of many disease compared to the rest of the population, perhaps because they are less likely to smoke and are more physically active
Farmers have a higher risk for developing some cancers, including prostate cancer
Gloves matter. Use of chemically resistant gloves can reduce pesticide exposure 50 to 80%
Rotenone and paraquat are linked to increased use of developing Parkinson's disease
Allergic asthma in men and women may be associated with use of some organophosphate insecticides
Accidental high pesticide exposure events may affect health later in life
Diabetes and thyroid disease risk may increase for users of some organochlorine chemicals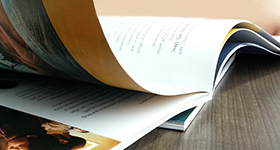 Publications
Since the study began in 1993, the data contributed by study participants has led to scientific papers on a wide range of topics related to the health of farm families and others working in agriculture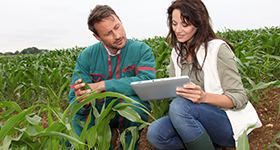 Study Updates
Periodic newsletters keep participants, researchers, and others up-to-date on AHS activities and findings.